As I prefer to design in 3d, the step to architectural visualisation is a lot quicker and natural as the main model already exists. Here are some videos and renders created for the purpose of architectural visualisation. These are all of various degrees of complexity from simple to more detailed.
Video Walkthrough – Barcelona Pavilion
This video (1:18m) displays the Barcelona pavilion by Mies Van Der Rohe walkthrough in different seasons and times. Click on the image or here to see the video. Please be aware that this is a sample video to display a 3dmodel and that there are a lot of fine tuning to be made.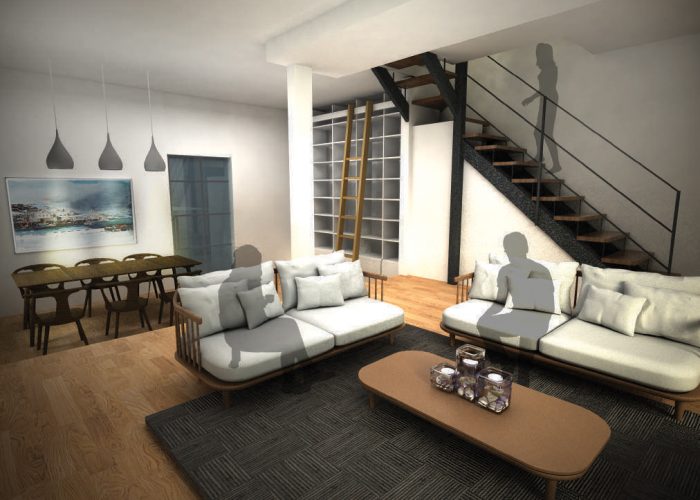 Render (Mid-High)
This was a renovation project for renovation project in Madrid, Spain for a design and build including furniture design. All the furniture here were from our providers.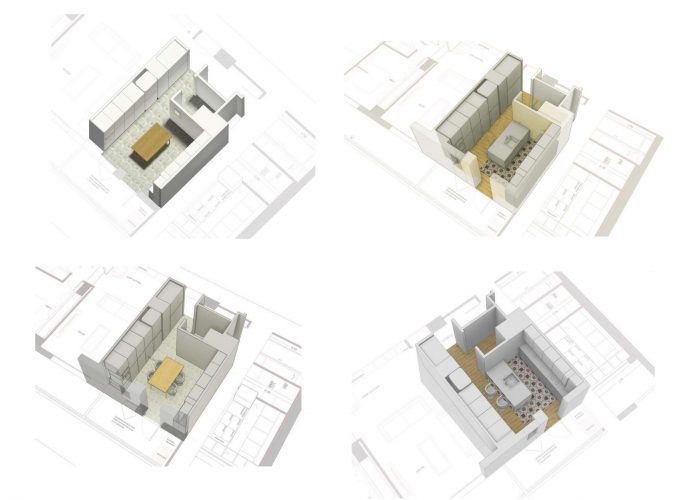 Quick Renders (Low Complexity)
Impressive renders could help visualise a project but it might not be economically viable for smaller projects to spend days producing a high quality render. In those cases, several quicker renders might do the trick. These 4 kitchen layout images are produced with 1/5th of the time as a higher quality render.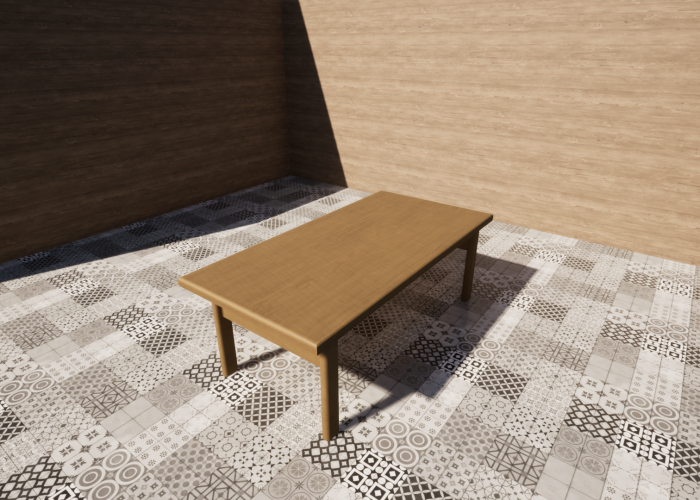 Products
Photorealistic product display for furniture or any item.